Simple Beginnings
Chickens to Kitchens
As is the case for many companies, Davis Mill & Cabinet had a humble beginning in 1973. Working in what used to be the family-farm chicken coop, young craftsmen began their first steps in the art of cabinetry. With a keen eye for detail and quality, the work increased, as did the excitement of a growing business. The realities of owning your own business hit hard when just before the owner's wedding, at the age of 24, the entire shop burned to the ground. Yet, through the difficulties that followed, the determination and hard work of young minds helped rebuild the business from the ashes of a new beginning.
Valley to Mountains
Business Grows
As the years progressed the business expanded and began providing our custom cabinetry to some of the finest homes in the country. Among the clientele were stars of the silver screen and giants of the stadium. One humorous story happened while installing a job at a movie star's mountain resort home. While riding with the actor's wife up to the house, a family member noticed what looked to be a little kid running up the drive and asked if that was her son. She chuckled and said "No, that's actually my husband." Apparently, some movie stars are shorter in person.
Lasting Difference
Our Customers
As we have worked to produce the best in custom cabinetry we have had the pleasure to meet with and hear from many of our past customers. In those conversations, it never fails to warm our hearts when they express how much they enjoy their space. From "My kitchen is 20 years old and looks just as good as the day it was installed." to "I am so glad we have your cabinetry in our home, there is nothing like it."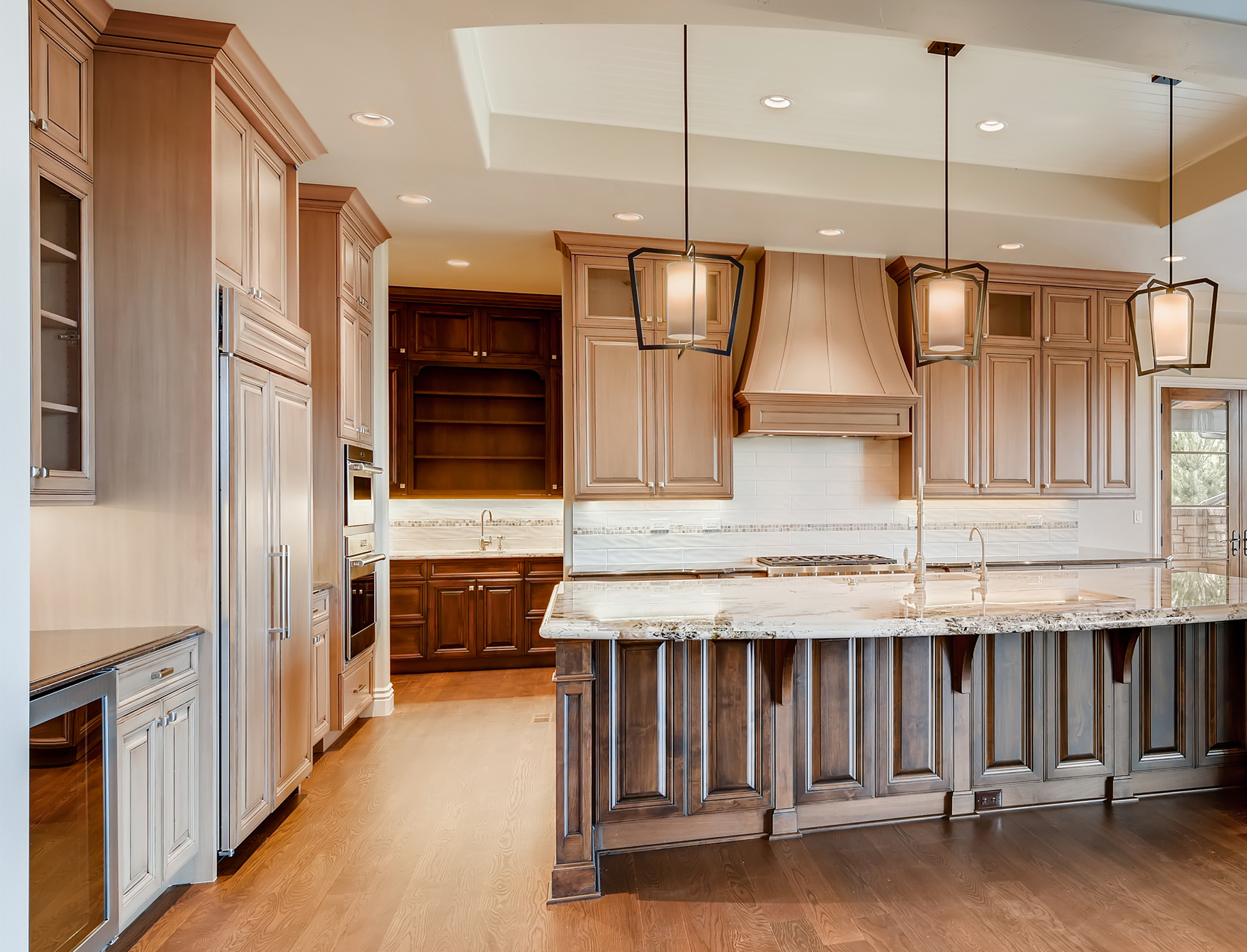 More Than Cabinetry
Heart of the Home
Regardless of who our customers are, we have seen over the years a common thread, the importance of home. We feel honored to be crafting pieces that will become a part of your everyday memories. Whether it's a Thanksgiving meal being prepared with your family in the kitchen, selecting your outfit for the day from your closet, or simply folding towels in the laundry room. The foundation of our custom cabinetry will be there, playing an important yet lastingly beautiful role.